Censtar Electric Vehicle Charging Station
2020/01/04
At the end of August, 20 units of Censtar DC charging piles were completed of installation and commission in Yongping East and West Service Areas of Zichang Expressway in Yan 'an, Shaanxi Province.
This Charging pile is developed and produced by Cenroad Energy & Technology Co., Ltd., which is a subsidiary of Censtar group. It adopts integrated and modular design.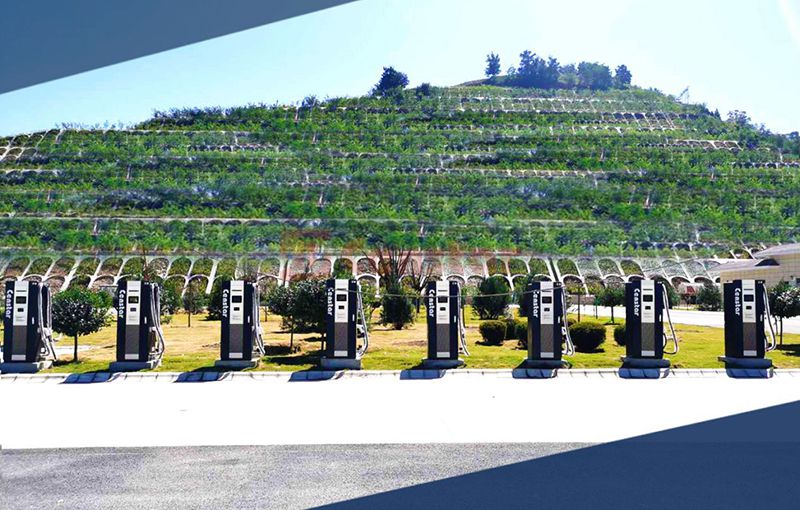 It has the characteristics of convenient installation and debugging, simple operation and easy maintenance.
Features:
1. The power module adopts LLC resonant technology, which effectively improves the power efficiency and the vehicle charging system. The overall efficiency ≥ 95%.
2. Segment type constant power design, wide range of output voltage and current setting, charging speed can be greatly increased, free to choose fast charging and slow charging.
3. Charging system is equipped with an independent monitor, which can exchange information with the man-machine interface and the upper computer, monitoring the system operation.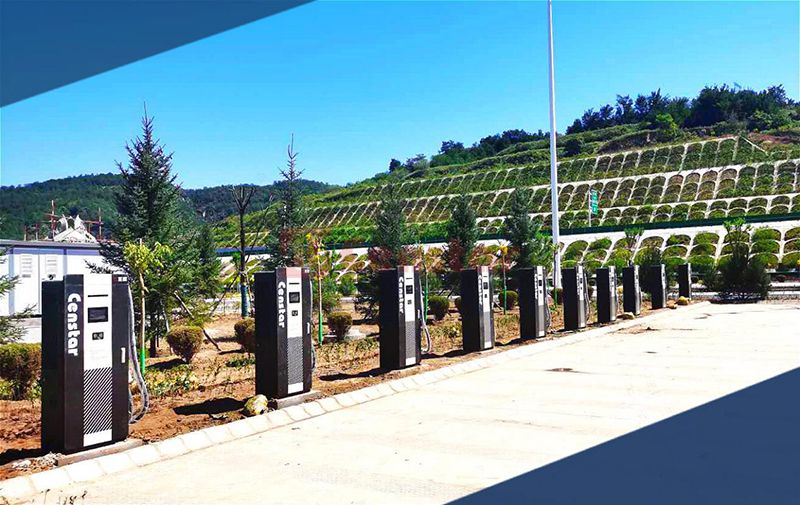 4. The human-computer interaction interface uses high-performance ARM chip and 7 inch true color touch screen, with humanized design, simple and convenient operation.
In 2019, Censtar upgraded the layout planning of the Censtar Group's charging business, with the drastic competition in the charging market, Censtar conducted in-depth investigation and exploration, repositioned and formulated a medium and long-term strategic development planning.
At the beginning of 2020, Censtar put forward the marketing idea " To understand the real needs of customers, to rediscover the real needs of market ." Dedicated to the customers service.
This time, the smooth operation of Censtar charging station in the Yongping service area of Zi chang Expressway in Yan 'an is another successful case of Censtar Group in the field of new energy charging . Censtar will further play to its advantages, continue to expand green energy business, and contribute to the construction of green ecological civilization.