Censtar Skid - Mounted mobile service station + Suspension fuel dispenser, build up the new image for filling station
2020/02/04
Recently, Sinopec HaiTai Skid - Mounted mobile service station in Dalian Free Trade Zone in Liaoning Province has completed its renovation and started trial operation. This is the first time that the filling station adopts an innovative refueling mode and intensive station mode of Skid - Mounted mobile service station + Fuel dispenser + Suspension fuel dispenser, which has attracted a lot of attention and has extraordinary demonstration significance.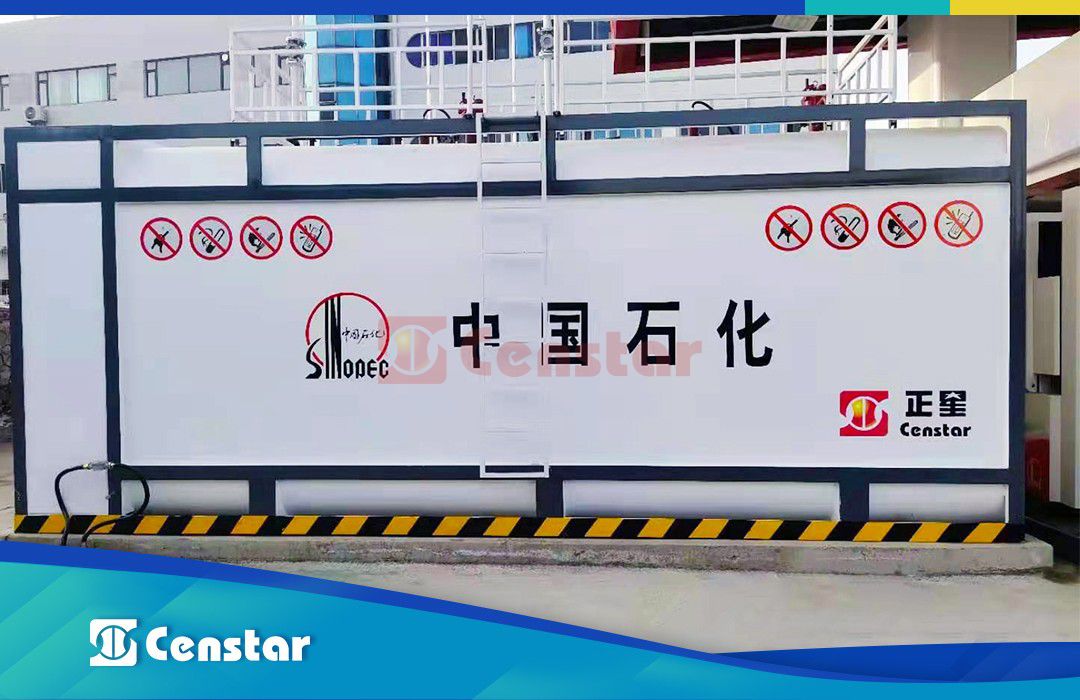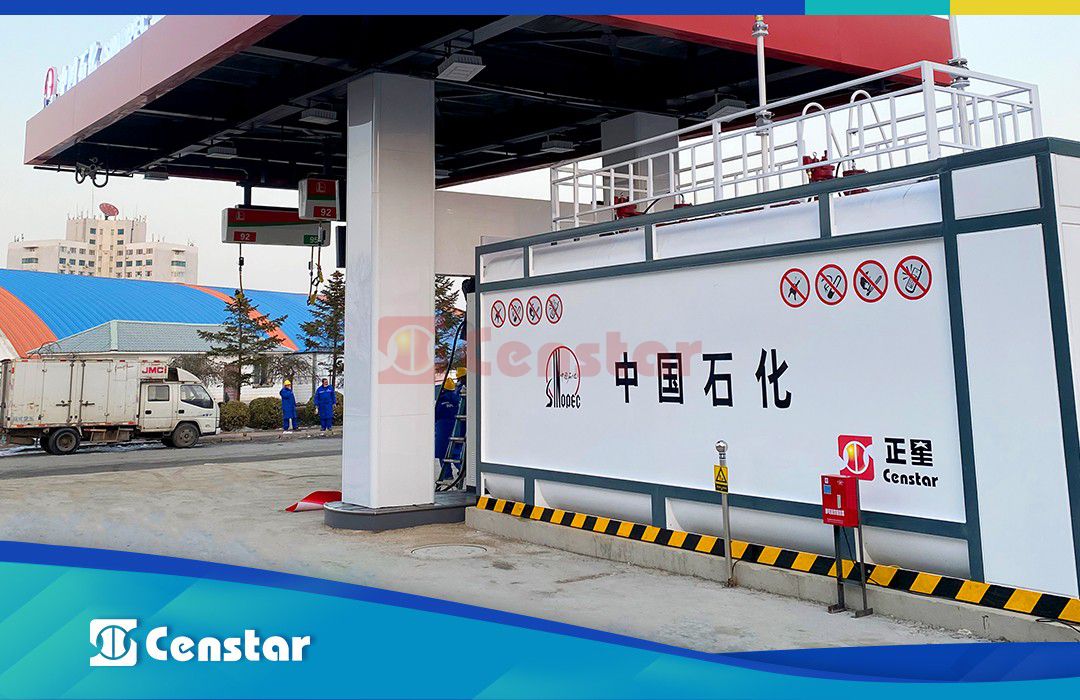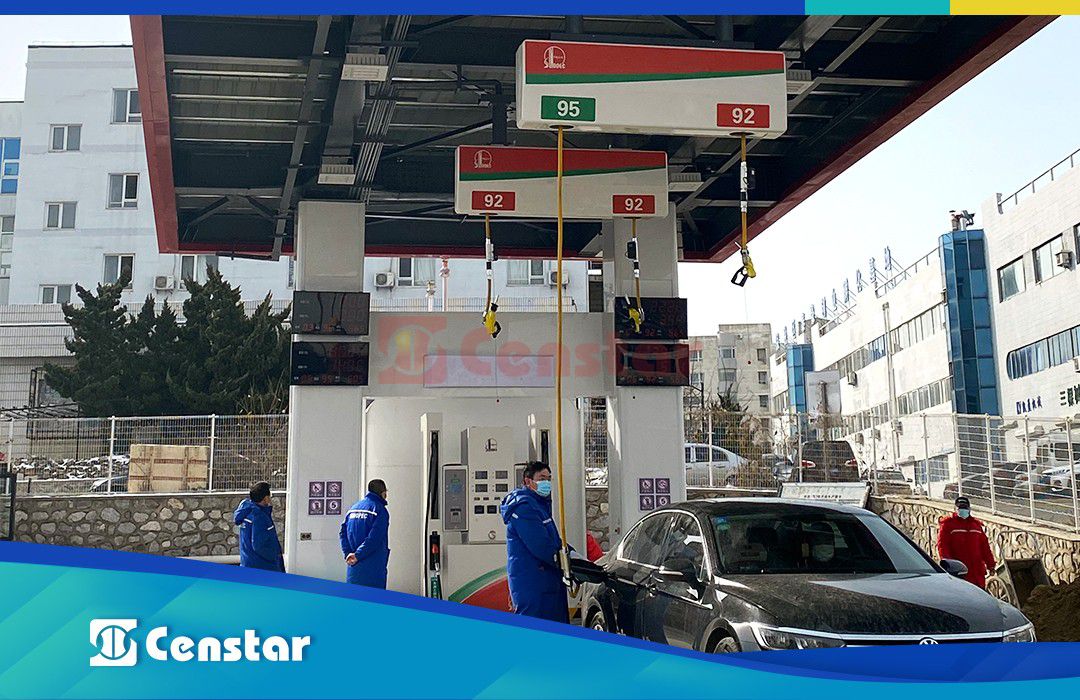 The advantages of the Skid Mounted mobile service station always make people think of small footprint, flexible and convenient station construction. Dalian HaiTai Skid - Mounted mobile service station with skid mounted equipment + Suspended canopy, the station area about 150 square. In such a space, it is necessary to scientifically and rationally arrange the different oil products, and make sure all nozzles can be used at the same time during peak hours. This is a test for the overall planning of building a small area.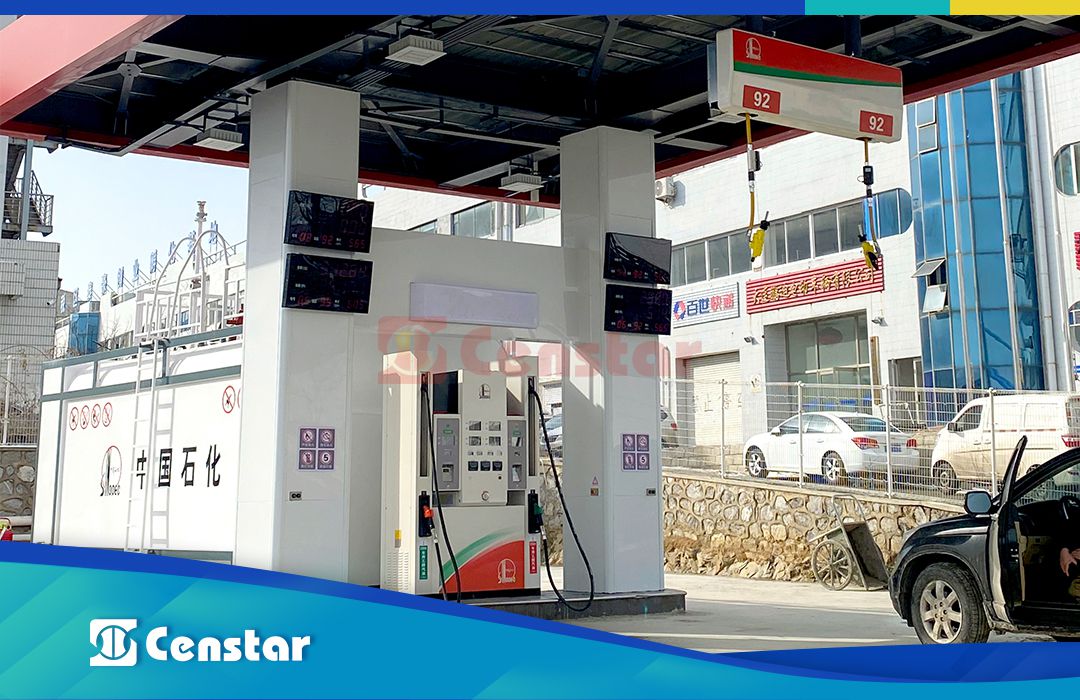 Skid - Mounted mobile service station Features& Advantages
1、Safety andexplosion-proof
The double-wall tank filled with explosion prevention system conforms to China National Standard. If there is accidentlike open fire, static electricity, shooting or lighting strike, the explosionand catastrophe won't happen. And the automatic alarm & control system can find abnormal condition in time and carry out emergency treatment.
2、Energy saving andemission reduction
The device is equipped with vapor recovery system that can restrain and reduce oils volatilization as well as reduce pollution to atmosphere environment.
3、Environmental protection
The device is equipped with oil & vaporleakage monitoring system. If oil & vapor leakage happens, it will give anaudible & visual alarm and avoid the pollution against soil and underground water source.
4、Convenient transportation and installation
Mobile Fuel Station can be hoisted integrally and be fixed easily, make installation trouble saving, simple and convenient.