Most Outstanding Fueling Equipment Supplier
Censtar won the 2nd "Hydrogen Energy and Fuel Cell Technology Innovation Award" Excellence Award
2021/06/21
In order to accelerate the innovation and development of hydrogen energy and fuel cell core technologies, promote the transformation and application of scientific and technological achievements, and promote cooperation and exchanges of key technologies at home and abroad, the China Society of Automotive Engineering and the International Hydrogen Fuel Cell Association organized the second "Hydrogen The selection of the Energy and Fuel Cell Technology Innovation Award will encourage more institutions to invest in technological innovation and progress by commending outstanding products and innovative technologies that have made outstanding contributions to the industry, and deliver more innovative products and innovative technologies to the industry.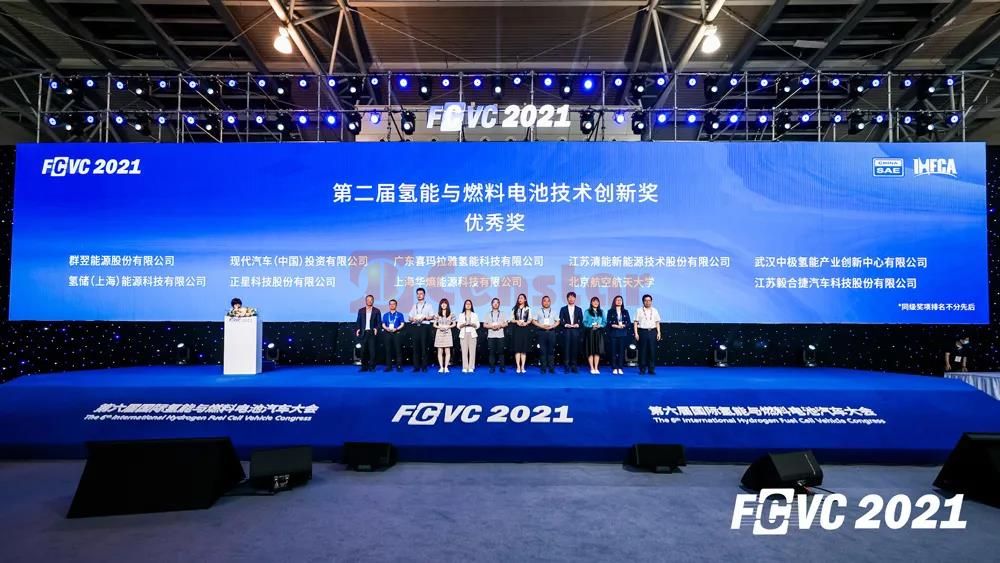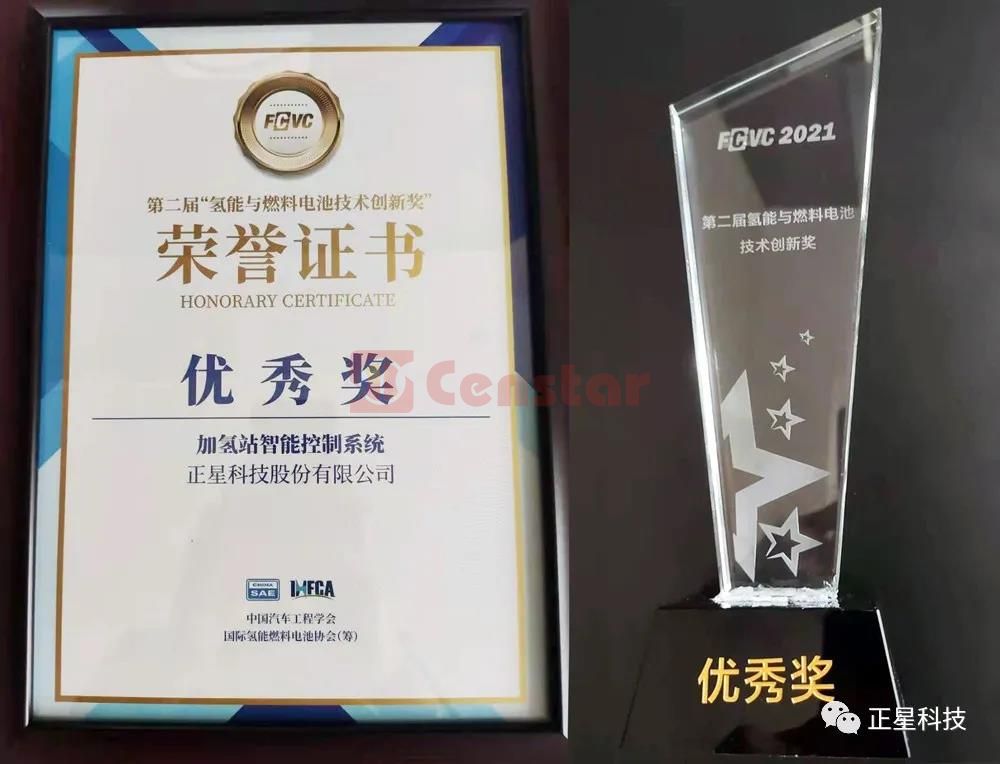 The experts of this selection group are composed of well-known experts in the domestic hydrogen energy and fuel cell industries. After a rigorous review, the final review will be conducted by Yi Baolian, a member of the Strategic Committee of the China Hydrogen Energy Alliance and an academician of the Chinese Academy of Engineering.
On June 9, the selection results were announced at the 6th International Hydrogen and Fuel Cell Vehicle Conference (FCVC 2021). The "Intelligent Station Control System of Hydrogen Refueling Station" declared by Censtar. passed through various screenings and was successfully shortlisted and won the Excellence Award. Censtar is also the only domestic hydrogen refueling station equipment R&D and manufacturing enterprise shortlisted for this award.