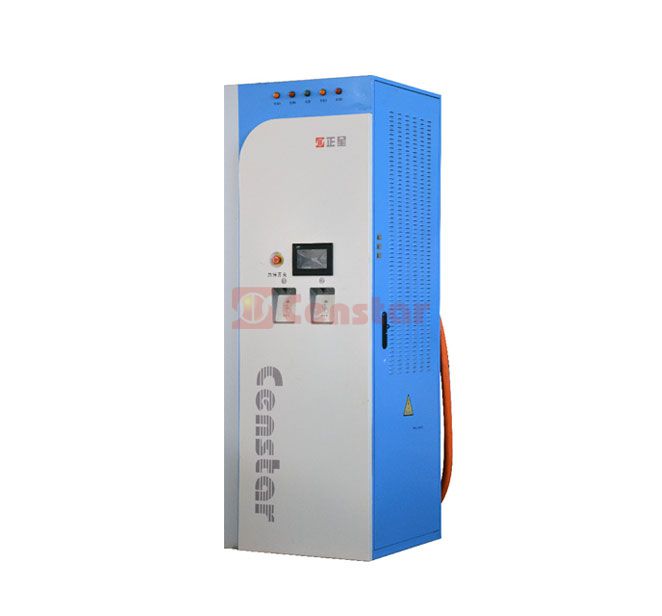 Censtar EV DC Charger Piles
Main Features

Used for electric vehicle's DC charging
Used in charging station, parking lot and garage
Integrated the monitor, electricalmeasurement unit, card reader, printer, Human–Machine Interaction, communication module, charging port, enforcement agencies and outside cabinet as a whole.
Can be connected with the IC card system of Censtar Oil, Gas and Electric Station
We're here to help Get Price:
Easy ways to get the answers you need.Send Email [email protected]
Description
CENSTAR DC CHARGER PIlES-FUNCTION
1. Specially used for fast DC charging of electric vehicles.
2. The product is installed outdoors, waterproof, dustproof design, protection grade IP54.
3. Connect the charger, charging interface, human-computer interaction interface, communication, billing, etc.Part of the integration is-a whole, using a holistic design, with traditional simulation Compared with the high-power charger composed of power modules, its performance is more stable and Reliable, the precision of voltage stabilization and steady current is higher, and the charging efficiency is higher.
4. Can be connected to Censtar Oil & Gas Power-IC card management system of body station.

5. There are many models such as 60KW / 90KW / 120KW / 1 50KW, which are used for electric

Fast charging of cars and electric buses.



Parameter
This series of DC charging piles are widely used in various outdoor places such as high-speed service areas, parking lots, bus parking lots, etc.